BBC Reprimands Science Presenter For Campaign Against Labour MP Graham Stringer
Date: 18/09/17
Global Warming Policy Foundation
.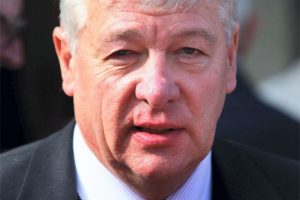 Graham Stringer MP has been a member of the House of Commons Science and Technology Committee since 2006
Dr. Adam Rutherford is a scientist and freelance journalist, who presents the weekly BBC Inside Science programme on Radio 4.  He also writes for a number of  journals and comments on scientific matters often via his own social media accounts. These are not under the control of the BBC nor do they form part of any BBC output.
 
As a scientist Dr. Rutherford might be expected to discuss any number of science issues, and the composition of the STC and its deliberations, are a legitimate area for Dr Rutherford to report and comment on. 
 
However, any BBC presenter, freelance or otherwise, needs to consider how their outside comments might impact on the work they do for the BBC. On this occasion, in my view, Dr. Rutherford's comments on Twitter potentially compromised the BBC's impartiality on this issue. Furthermore I acknowledge that as part of the twitter stream, Dr. Rutherford invited the chair of the committee onto the programme, and this might have given the impression that Dr. Rutherford was speaking on behalf of the BBC.
 
I have met Dr. Rutherford and his Editor, and made these points clear to him. I have further advised him on his responsibilities when using social media. Although he is entitled to his own views, he must consider if any tweets (or other publications) might compromise his work as a BBC presenter. 
 
He has accepted my points and regrets this particular Twitter exchange. He accepts that he needs to consider carefully how his other published views might impact on his BBC work, and if necessary take advice from his editor at the BBC. The matter has been further escalated to the Head of the production department, who will also speak to Dr. Rutherford, and monitor the situation from now on. 
 
The composition of the STC and its work remain a legitimate area for Inside Science to cover. I can assure you that any coverage of this issue on the programme will conform to the high standards of fairness and impartiality listeners have come to expect.