2019 Was 3rd Warmest Year; Warming Trend Unchanged
Date: 04/01/20
Roy Spencer
2019 was the third warmest year (+0.44 deg. C) in the 41 year satellite record, after 2016 (+0.52 deg. C) and 1998 (+0.48 deg. C).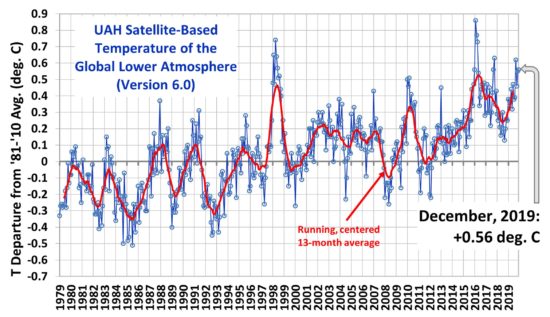 The Version 6.0 global average lower tropospheric temperature (LT) anomaly for December, 2019 was +0.56 deg. C, statistically unchanged from the November value of +0.55 deg. C.
The yearly rankings over the 41-year satellite-based temperature record shows 2019 as the third warmest, behind 2016 and 1998.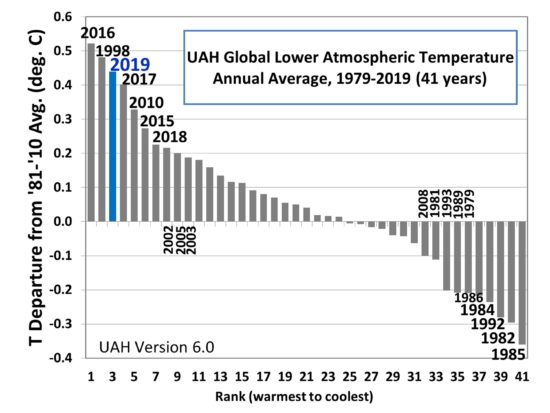 The linear warming trend since January, 1979 remains at +0.13 C/decade (+0.11 C/decade over the global-averaged oceans, and +0.18 C/decade over global-averaged land).